The autumn edition of The Romanian Tourism Fair, takes place between 11th – 14th of November 2021, takes place in the B1 Hall. The fair is dedicated to Travel Agencies, Tour Operators, International Participations and Tourist Service, also tourist areas in Romania through: Local Public Administrations, Tourism Associations, Tourism Offices, County Councils and Town Halls.
Romanian Tourism Fair - a new start!
The exhibition presents the newest and most interesting tourist offers, being an event addressed to travel agencies and tour operators, accommodation and leisure facilities, as well as providers of various tourism services or local, national and international tourism authorities.
Romanian Tourism Fair is an opportunity to meet new clients, business partners, current and potential customers, opinion leaders in a framework necessary for business dialogue and in a professional environment.
Romexpo and partners support and promote the Romanian business environment, also companies and their development policies by organizing Romanian Tourism Fair.
At its 45th edition, The Romanian Tourism Fair remains the ideal place for presenting, even in virtual format, the most interesting touristic offers and attractions, both from Romania and abroad, as well as the accessories and gadgets necessary for any journey.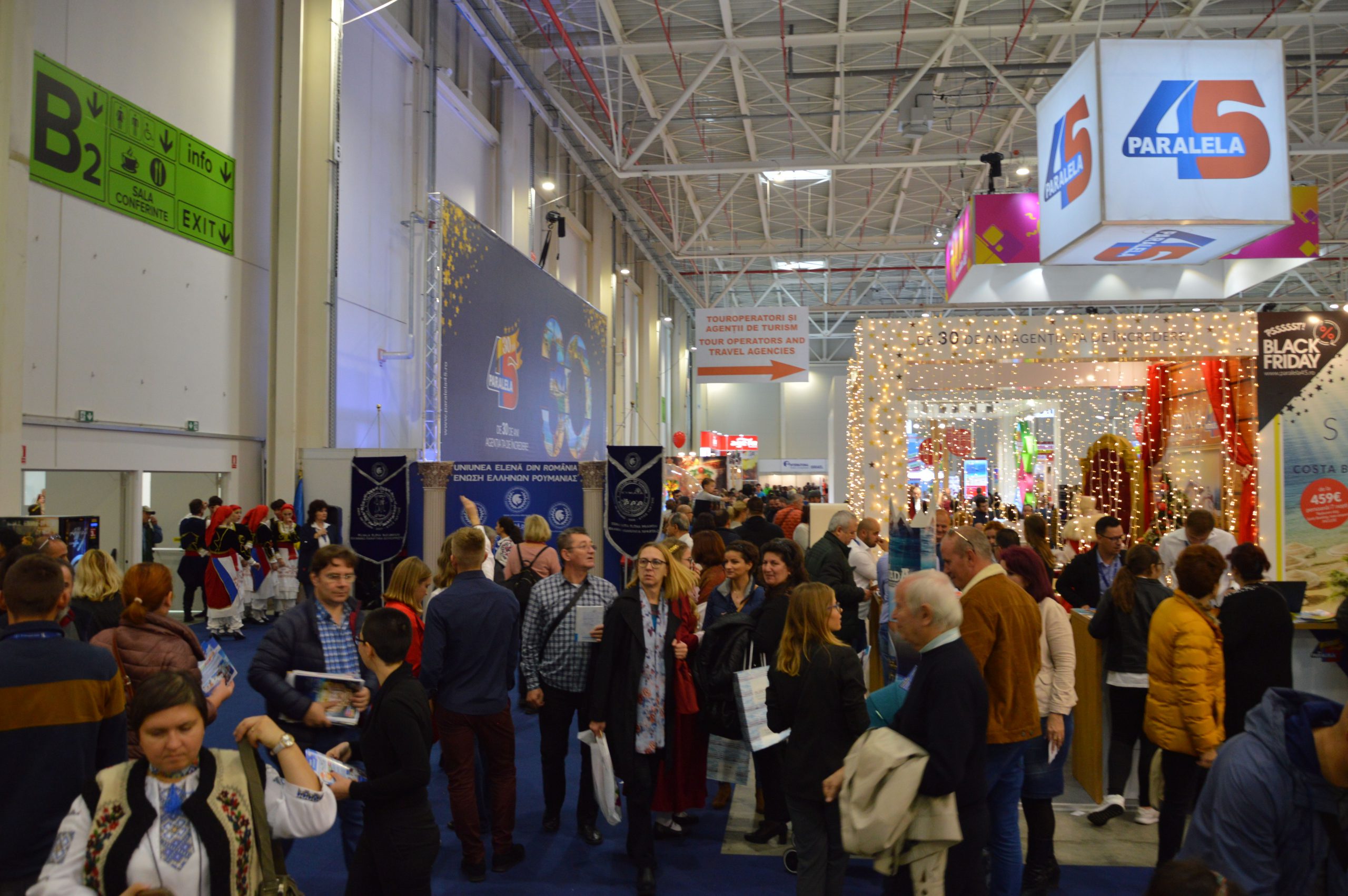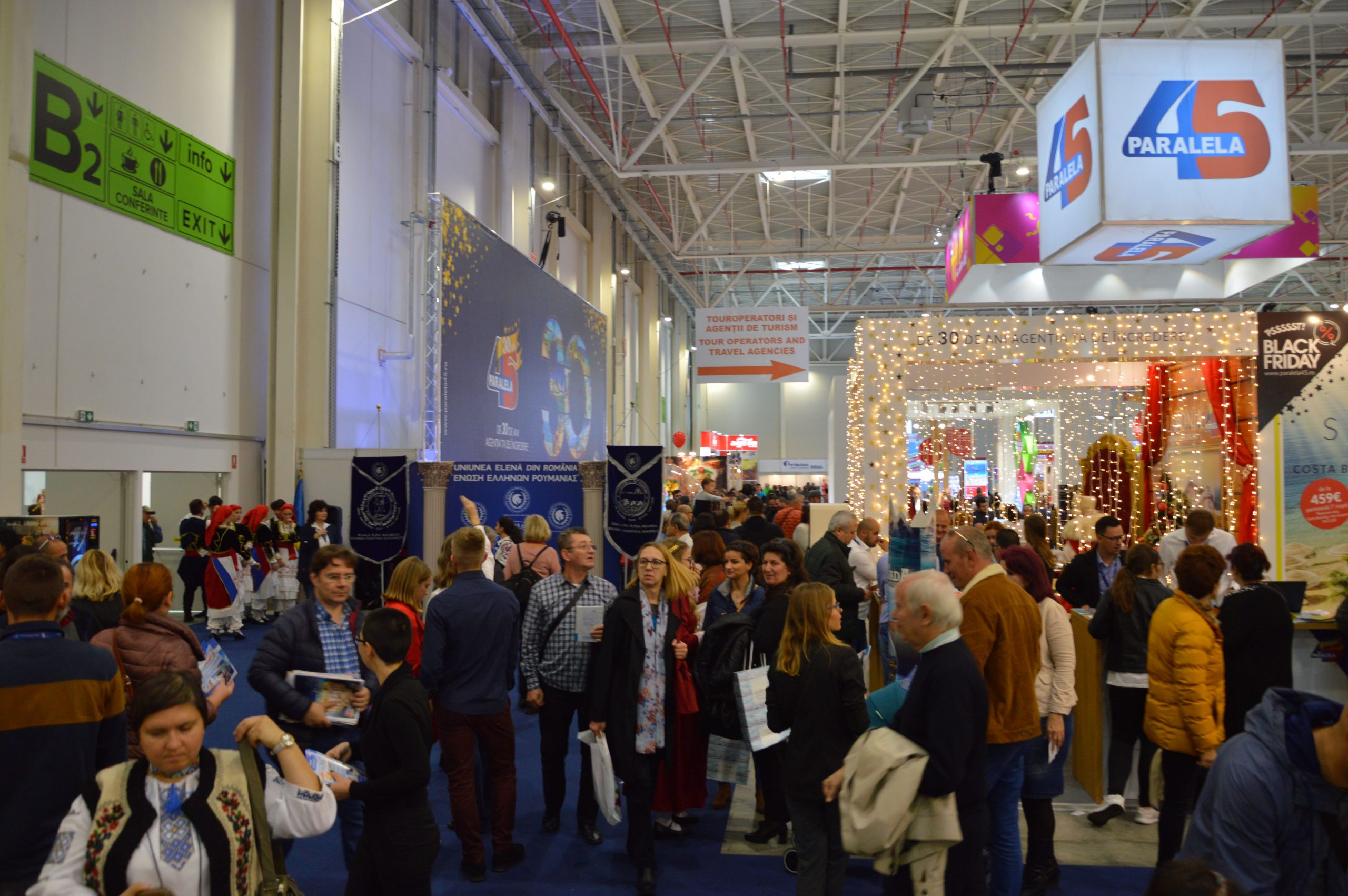 Extra benefits at Romanian Tourism Fair!
To support companies' efforts in gaining and educating customers during this period, Romexpo has lined up with new trends and will provide digital promotion solutions on a virtual platform, specially created for organizing exhibitions in optimum and efficient conditions!
The virtual platform is the new component of the event, assuring both national and international accessibility!
Because we wish to organize the 2021 edition in optimum conditions and considering the decisions of the Romanian authorities referring to the fairs and exhibitions sector regulations, we present you the following three possible alternatives of organizing:
1. Organizing Romanian Tourism Fair exhibition indoor, Hall B1: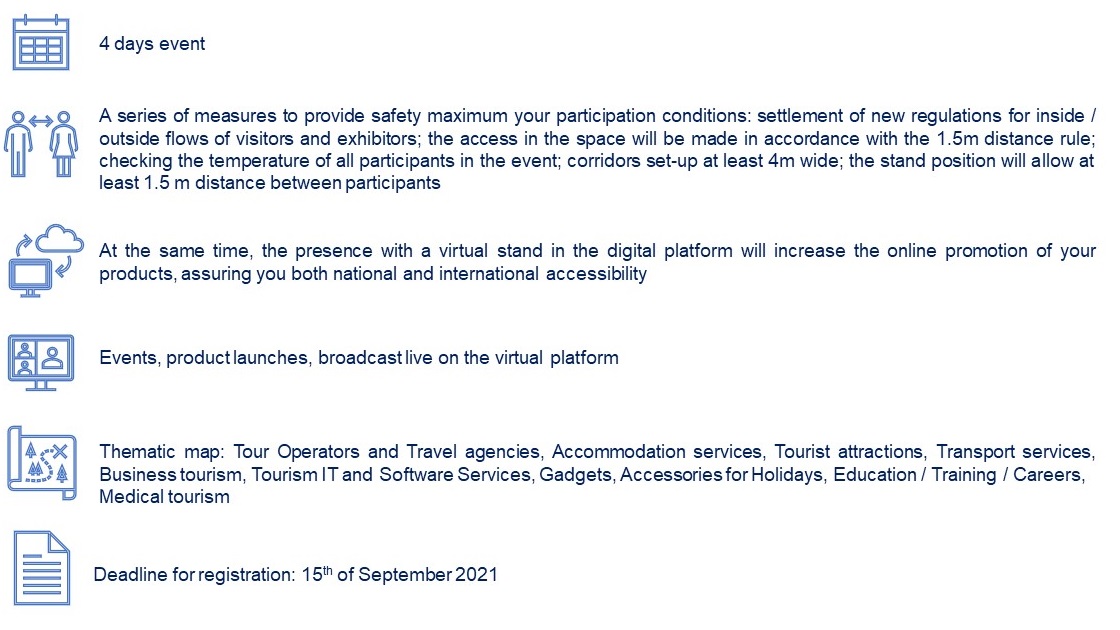 Note: After 15th of September, if the Romanian authorities will decide to up-date restrictions on indoor events, we propose:
2. Organizing Romanian Tourism Fair exhibition on outdoor space: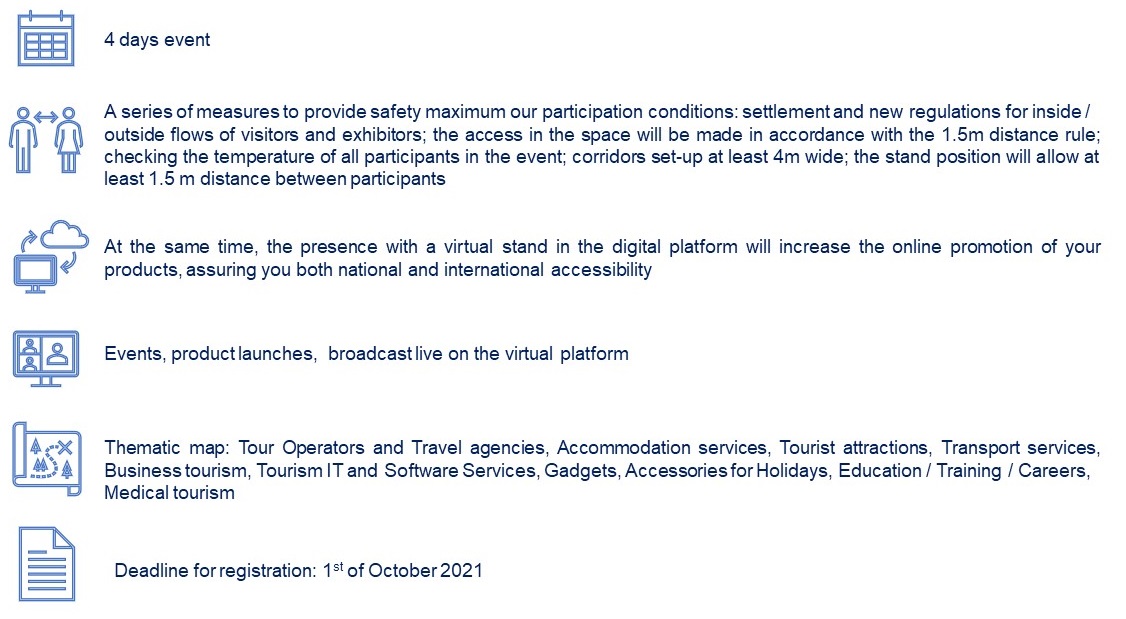 NOTE: AFTER 1stOF OCTOBER, IF THE ROMANIAN AUTHORITIES WILL DECIDE TO UP-DATE RESTRICTIONS ON THE ORGANIZATION OF EXHIBITIONS, FAIRS AND EVENTS FOR INDOOR AND OUTDOOR AS WELL, WE PROPOSE:
3. Organizing Romanian Tourism Fair exhibition exhibition only on the virtual platform: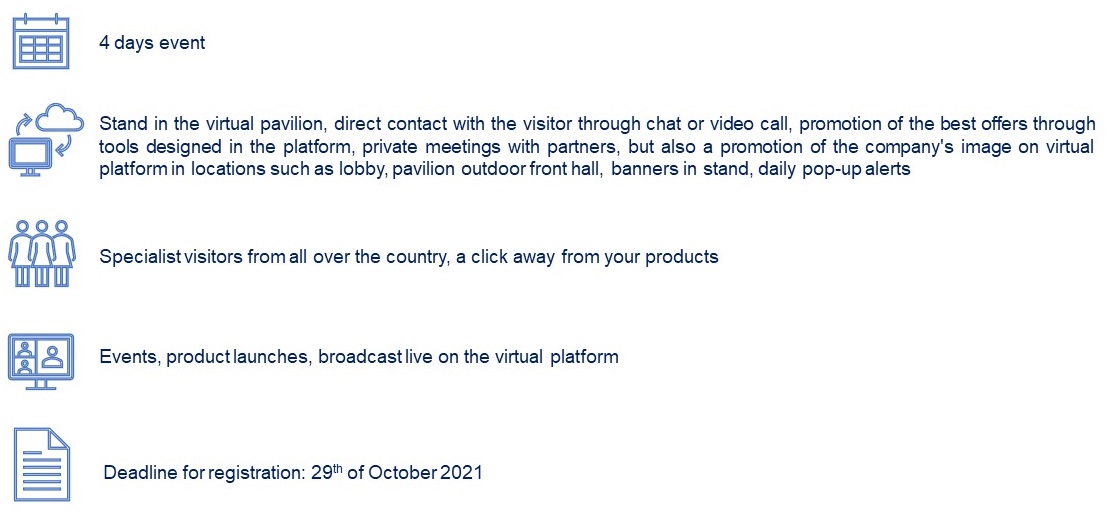 ROMEXPO GENERAL CONDITIONS
For more details regarding the general, technical and participation conditions ROMEXPO click here
For more details about the Cookies Policy of the site click here
For more details regarding the terms and conditions of use of the Romexpo site click here
For more details regarding the protection of personal data click here